From May 27 to 29 approximately 30 students joined Toshio Iwami soke and Colin Watkin sensei for the third annual Sei Do Kai Hyo Ho Niten Ichiryu seminar.
We had a very strong European presence this year, with 10 students from Finland and the UK joining the seminar. Due to a rather difficult economy in North America these days, not as many people from Canada and the USA were in attendance as one might have expected from the internet chatter of the last few years. One gets the impression that there is a vast desire to practice the koryu, and the art of Miyamoto Musashi in particular, but this seems not to be the case. It appears the koryu arts will remain as obscure as they have always been. That is not a bad thing of course, it means more instruction time for those of us at the seminar!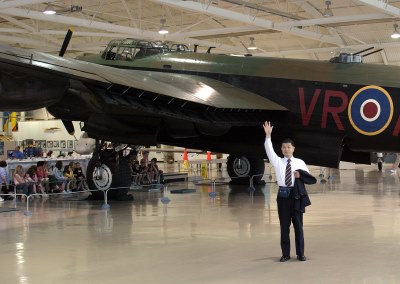 Iwami soke and the Lancaster bomber
Due to his job, Iwami soke had to make this a short visit, but we still managed to get in some sightseeing, with afternoon visits to the Warplane Heritage Museum in Hamilton, and the African Lion Safari near Rockton. Other than that, it was all training all the time. Classes were held from 6-9pm Thursday and Friday evenings, and from 9-5 Saturday and Sunday. We covered the 12 basic Itto Seiho (long sword set) and 5 Nito Seiho (two sword set) and went over the 7 Kodachi seiho (short sword set) to complete the three levels of instruction in the school. This year was a consolidation of what we'd practiced in the first two years, and students are starting to show some improvement, or at least, as sensei said, they're starting to look like they have practiced a little from one year to the next. Of course the level of improvement from start to end of the seminar was dramatic.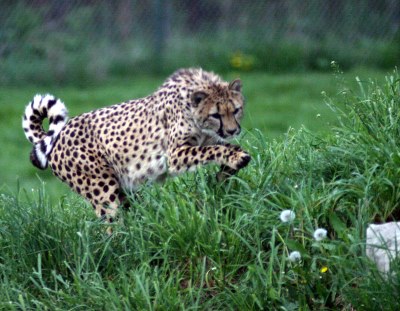 The Sei Do Kai has been involved with the Niten Ichiryu since 1994 when Matsuo Haruna sensei taught it privately to some interested students. Although there was not a strong connection between Haruna sensei in Ohara and the main dojo with Imai soke (10th soke, Iwami soke is 11th), Haruna sensei always made sure that we knew we were of that lineage. With the passing of Haruna sensei in 2002, and after much discussion, the Sei Do Kai and its associated Niten Ichiryu students felt that Haruna sensei would rather see us practicing with the soke than practicing on our own without an instructor, so we contacted Watkin sensei and as soon as we could, began our current series of seminars. The first year was very special with Imai soke, Iwami sensei and Watkin sensei visiting. The next year Iwami sensei was named soke, (Imai soke is happily still living, but retired). So Sei Do Kai has been through quite a transition period for Niten Ichiryu as a club, and as a participant in the changeover from the 10th to the 11th soke. We look forward to many more years of practice with our current instructors.
The next seminar in Guelph is tentatively set for May 4-7 2006. More information on the seminar can be obtained at
http://www.uoguelph.ca/~iaido/iai-nitenseminar.html
---
Our Sponsor

SDKsupplies