Journal of Combative Sport, Oct 2000
Hawaii Boxing: Johnny Yasui

Compiled by Joseph Svinth. Interview with Anna Yasui conducted by Curtis Narimatsu. Newspaper research conducted by Patrick Baptiste, Paul Lou, Rod Masuoka, and Curtis Narimatsu. Photos courtesy of Patrick Fukuda, Paul Lou, Curtis Narimatsu, and the John Yasui Family. The assistance of Michael D. Machado of the Hawaii State Boxing Commission and the Japanese American National Museum is also acknowledged. Copyright © 2000 EJMAS. All rights reserved.
John Matsuo Yasui was born on May 16, 1911; he was the fifth son in a family of eight brothers and two sisters. His father, Heitaro Yasui, was a carpenter for the Oahu Sugar Company at Waipahu, which is about twelve miles from Honolulu. His mother, Ise Kano Yasui, was often severely ill due to urological disorders. John was the only child who would help his father change his mother's soiled linen, and as a result he and his mother became very close.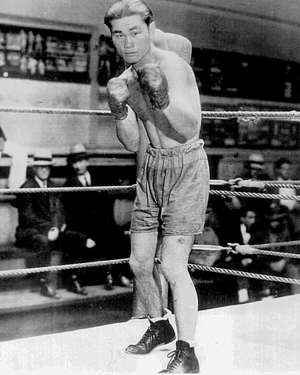 Johnny Yasui, 1932
After "picking up boxing in grammar school, blackening the eyes of fresh schoolmates" (the words of Curtis Otani, writing in 1934), Yasui quit school after the sixth grade to work in the pineapple fields of Molokai. While there, he did some amateur boxeing with local white trainers.
Around 1928 Yasui returned to Honolulu, where he trained every weekday evening at the Sato Gym. In August 1929 the Territorial legislature legalized professional boxing, and four months later Yasui turned pro. Aged eighteen, he stood 5'5", weighed 116 pounds, and usually fought bantamweight.
Yasui's trainer was Hayward "Sharkey" Wright. By day a Territorial tax official, by night Wright taught working class kids to box at the Catholic Youth Organization gym on Fort Street. "Johnny could punch and he could take it," Wright told Honolulu sportswriter Andrew Mitsukado in 1968. "And he was fearless… Johnny took boxing seriously and stayed in condition all the time. [He] also followed instructions to the letter in the gym as well as in the ring."
In his debut against Bobby Rodrigo on December 30, 1929, Yasui lost by foul in the second. On April 5, 1930 Yasui made up for the ignominy by beating a Honolulu Filipino named Paul Magtanob in four. "Yasui showed a good punch in his right hand," said the Star-Bulletin, "and staggered his man a couple of times."
In his second fight, held September 26, 1930, Yasui scored his first career knockout during a fight against P.U. "Kid Aiea" Maltis. (Aiea was down for nine counts in both the third and fourth rounds, and then stayed down for the count following a second knockdown during the fourth.)
On October 24, 1930, before the smallest crowd in the history of the Honolulu Stadium (the weather was threatening, and the fights were outdoors), Yasui beat Johnny Mendosa in six.
Five weeks later, Yasui lost a split decision to "Young" Malicio Diotay. Diotay had been ahead the first four rounds, but tired badly in the last two and Yasui nearly had him down in the sixth. But to the disgust of the crowd, the call went to Diotay anyway.
The following week Yasui fought Kid Aiea a second time. This time the Kid did better -- despite taking two eight-counts, he finished the fight on his feet.
On February 6, 1931 Yasui knocked out "Kid" Fabonon in the first round of a scheduled six-rounder. "Yasui is coming along rapidly," said the Star-Bulletin, "and the promoters will have to be getting a better opponent for him."
Next Yasui beat 20-year old Freddy "Buck" Lam. "Yasui outpointed Buck all the way," said the Star-Bulletin. "He dropped Buck in the second but Buck came up without a count."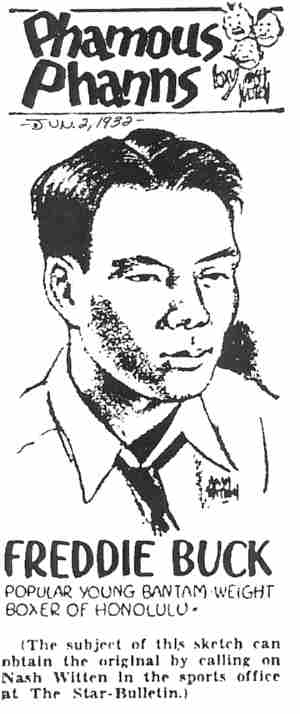 Freddy "Buck" Lam
His next opponent was J. "Kid Nero" Nere. "Nero was a game boy and exhibited a good wallop in his left hand," said the Star-Bulletin, "but the Japanese boy outlasted the Hilo lad and gave him a severe drubbing during the last two rounds."
On July 31, 1931 Yasui beat Joe Ledesma. "He had Ledesma backing up from the start," said the Star-Bulletin. "Yasui's performance stamps him as one of our leading bantamweights. He made a hit with his hitting ability."
Two weeks later, he fought José "Little Moro" Bagtong at the Houston Arena in Honolulu. He won the first round because of a low blow by Moro, and throughout the rest of the fight took repeated rabbit punches from the experienced Filipino. About the fight, said William Peet of the Advertiser: "The least said the better. Moro apparently is 'washed-up' -- Yasui was too green to do more than land the cleaner punches and to take the fight by his aggressiveness."
The following week Yasui fought L.B. "Young Pancho Villa" Camposano in Hilo. "Johnny's infighting was superior to that of Young Pancho and the victor chose to keep close to his adversary throughout," said the Star-Bulletin. "The fans apparently like the style of battle put up by the Honolulans for they cheered lustily throughout."
On November 14 Yasui had a second fight with Little Moro. This time the fight was a dandy, said the Star-Bulletin, with "Yasui taking every round, knocking Moro clear through the ropes and out of the ring in the second round with the scrappy litle Filipino climbing back for more after having nine counted on him. While the Filipino did not take any more trips through the ropes, he got the count of nine sung over him on a number of occasions for the remaining four rounds until the sixth when his second decided he had enough and threw in the towel."
Yasui fought Henry Callejo in Wailuku, Maui on December 4, 1931. Callejo won the first two rounds, but was knocked down at the end of the fourth round and was unable to answer the bell for the fifth.
The knockouts excited the sportswriters, and in January 1932 the Honolulu Star-Bulletin rated Yasui as one of Hawaii's two best bantamweights. (Tiger Connell was the other.)
On February 21 Yasui fought eight rounds with "Young" Cornelio Corpus. The fight was held outside during a Maui rainstorm, and of course the fans stayed home in droves. So, despite the victory, Yasui took home the smallest paycheck of his boxing career, $17.12.
Yasui's next fight was with Roberto "Little Dempsey" Hilado in Wailuku. The promoter, John Duarte, a future state senator was panned in the local papers for promoting a mismatch. But the Filipino fighter was popular, and the crowd was one of the largest in Maui history. And, to everyone's surprise but his own, Yasui earned a more respectable $259.20 for winning the six-round fight. During this fight, said the Advertiser, "Yasui was wild," but was in better shape than Dempsey and so won the bout on points.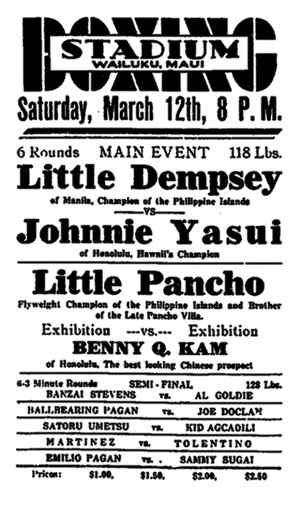 Yasui met the former world flyweight champion Midget Wolgast (Joseph Lozcalzo) at Schofield Barracks on April 2, 1932. Yasui landed a couple good blows but Wolgast nevertheless danced and jabbed his way to an easy $2,000 purse. "It was hard to figure where Johnny Yasui won a single round from the champion," William Peet wrote in the Advertiser. "The spectacle was merely a boxing match, a duel between a pitcher and catcher with Yasui in the role of catcher." At fault were Yasui's rushing tactics, which thrilled the Japanese in the crowd but otherwise got him nowhere. Nonetheless the $500 Yasui earned from this main-event bout was the second-highest paycheck of his boxing career. Preliminary fighters on the card included Tony Gora.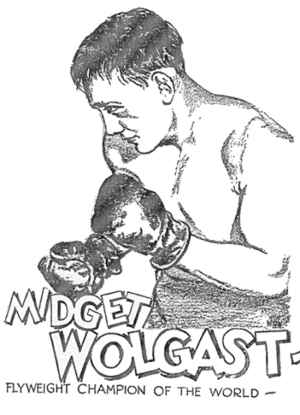 Midget Wolgast (Joseph Lozcalzo)
On May 14 Yasui fought Eulogio "Little Pancho" Tingson in Wailuku. Tingson won easily. "Yasui was always off balance and therefore unable to deal out any sort of punishment," reported the Advertiser.
Yasui and Little Dempsey had a rematch in Wailuku on June 18. During the first round, Yasui knocked Dempsey out of the ring but by the fifth the balance shifted and in the eighth and final round the Filipino took the fight on aggressiveness.
On August 26 Yasui fought Little Dempsey for the third and final time. At stake was the opportunity for a fight against the internationally ranked Fidel La Barba. According to Loui Leong Hop writing in the Star-Bulletin, Dempsey's "left was continually in Yasui's face, while his right landed repeatedly in the body. Yasui, on the other hand, was not idle with his two paws, for he staggered Dempsey almost every round. Where Dempsey won out was his windmilling style. He beat Yasui to many punches and was stronger in the exchange." The result was that Yasui did not meet Fidel La Barba in the ring.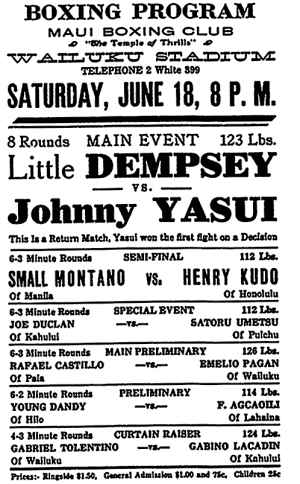 La Barba's manager George Blake watched the fight, and afterwards he told Don Watson of the Star-Bulletin, "You have two good boys in Little Dempsey and Johnny Yasui. I believe they are the best I have seen here. I wouldn't say right now that they are great fighters, but they would certainly please the crowds in California."
Hawaiians of all races agreed. As Bobby Lee, an official of the Hawaii State Boxing Commission, told Andrew Mitsukado in 1967, "I sold peanuts and soda pops at the fights. Johnny was my idol. He was a tough hombre. There was nothing fancy about him, but he was a two-fisted belter."
On December 11, 1932 Yasui lost a slow eight-round main event to Chris Pineda. Ironically, while Wailuku promoter John Duarte advertised the card as pitting Japan versus the Philippines, one of the "Japanese" on the card, Tetsuro "Dynamite" Uemura, was a Korean whose birth name was Ryushoku Ri.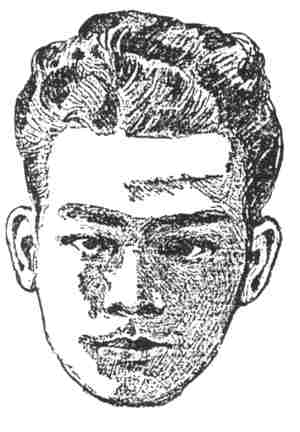 Chris Peneda
In January 1933 Yasui went to Tokyo, where he fought under the promotion of Yujiro "Joe" Watanabe. Arriving in Yokohama on January 31, his first fight took place in Tokyo three days later. The opponent was the 126-pound Filipino Benigo "Clever" Sison, who was the best featherweight in Japan. Giving up six pounds, Yasui lost. "I have a sore right [hand] now, but I suppose I will have to go through with the [next] fight," he wrote home afterward, "Up here [in Japan] they don't care how much you weigh or how sick you are. The only thing they do is put you on the scale and see how much you weigh."
A week later Yasui fought an 8-round draw with Hisashi "Q." Kimura. After that, he beat the veteran Kaneo Nakamura.
Yasui's fourth Japanese fight was a bizarre event -- two wins over the Filipino boxer Rush Mayo on the same night. The fights took place in Tokyo on March 3. In the first fight, Mayo went down in the third and was counted out, thus giving Yasui a win by knockout. After referee Toya Sato raised his hand, Yasui went back to his dressing room and started changing. Mayo, meanwhile, complained that he hadn't been unconscious and hadn't heard the ten-count. So, upon the suggestion of promoter Kintaro Usuda, two Japanese gangsters went into Yasui's dresing room and said in Japanese, "If you don't go back and fight again, you will not see the sun rise in the morning." Not liking that idea, Yasui put his trunks back on, returned to the ring, and then pounded Mayo unmercifully for six rounds, finally causing his corner to throw in the towel.
In May 1933 Yasui returned to Honolulu aboard Chichibu Maru. His next fight took place on June 30, and his opponent was Syd Torres (M.T. Panaguiton). Torres was said to be "suffering slightly in the eyes" (in other words, he was going blind), and after knocking the Filipino to the floor in the sixth, Yasui "looked on in amazement", said William Peet of the Advertiser, "wondering when Torres would get up." To Peet, it looked like a dive, and evidently he was not alone in this belief, as the "Filipino fans sent up on outcry, not a murmur, and it was plainly seen that they were very much disgusted. To be perfectly frank Torres looked like a washed up, punch drunk fighter."
On August 4 Yasui fought a 10-round contest with the California champion Diosdado "Speedy Dado" Posadas. "It was a foregone conclusion that Dado would win," William Peet wrote in the Advertiser the following day. The reason was that Dado was "a real little fighting machine" while Yasui had "only one good punch, a right." The latter bothered Dado for three rounds, then he figured out the defense and by the seventh, "Dado made him [Yasui] look like a bum amateur."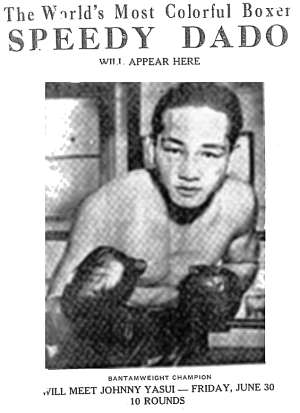 Diosdado "Speedy Dado" Posadas
Don Watson of the Star-Bulletin was a little kinder. In his words, "Yasui put up a much better fight than was expected against Dado and deserves a great deal of credit, although it was evident that Dado was master of the situation at all times and smothered Yasui with gloves whenever he wanted to turn loose a volley."
And Dado was kinder yet. "In the last two rounds," he told the Advrertiser's Andrew Mitsukado:
I had to call on my last reserve to stand up there with Yasui. I wasn't fooling around a bit. Yasui is a terrific puncher and a game kid. He'll give anybody a fight. But his aggressiveness -- the aggressiveness that most people here think he has -- is not aggressiveness at all. It's not aggressiveness because it's not effective…

Rushing an opponent with fists a-flying does not denote that you are aggressive and full of fighting ability. The main thing is to land those punches and stop or cut short the opponent's plan of attack. When your charges become effective, then you are aggressive. Otherwise, you're just running a lot of excess energy into the wastebasket.
Because Hawaii's Filipinos wanted to see Dado in action, the gate to this fight was a Honolulu record -- $12,000, with Yasui's share being $400. However, the record gate was due more to the high prices -- $3.30 ringside, $1.10 in the nosebleed sections -- than actual attendance.

In September 1933 Yasui took the SS President McKinley to San Francisco. In California, his trainer was J.J. "Moose" Taussig, his manager was Frank Tabor, and his promoter was Billy Newman. The headliner in the stable at the time was Jo Teiken, a Korean who was then ranked sixth in the world. (The Korean family name was Cho, which to Americans sounded more like a first name anyway.)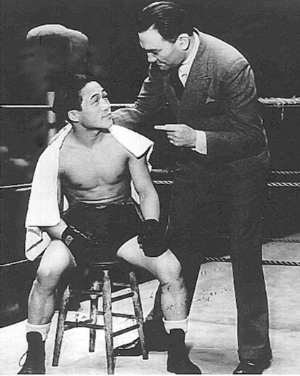 Jo Teiken with his manager Frank Tabor
Yasui, said Honolulu sportswriter Curtis Otani, "was not interested in fighting main events from the beginning, but Taussig, like most managers, was a promoter and signed Johnny to face all the well-known fighters on the cast at the start in main events." This was not hyperbole, either, as Yasui's first California fight was against the California bantamweight champion Fernando "Young Tommy" Opao. The fight took place at Dreamland Auditorium in San Francisco on October 13, 1933, and was the first time that a Nisei fought a main event in California. (It was accidental; at the last minute, the planned opponent had gotten sick.)
"As expected," Arthur Suzuki wrote in the Japanese-American Courier on November 11, 1933, Yasui "took a beating, but not till he had tossed his share of punches. Most of them were blocked by the steady Filipino but one particularly effective blow landed flush on the chin. Tommy skidded along the canvas and stayed in a horizontal position for eight tantalizing seconds." Once again this was not hyperbole, as Tommy admitted that he had been saved by the bell in that ninth round, and added that Yasui had a better punch than did Jo Teiken.
Yasui's next fight was with Chato Laredo in Los Angeles. Although the fight was scheduled for eight rounds, referee Frank Van stopped it in the sixth. Furthermore, while the crowd thought that Laredo had been ahead, Van then awarded the win to Yasui. The crowd was outraged and chairs and bottles were hurled into the ring and the police had to be called. But, if it was a fix, then it was the worst paid in history, said Arthur Suzuki afterward, "We cannot understand why he [Yasui] left the green pastured lei-land, where he coined in half a grand at each appearance, for the thorny punch-drunk trail of America which has so far offered a measly hundred for the Tommy fracas and an insulting fifty for the Laredo lacing."
To add injury to insult, it was found afterwards that Yasui had injured his right hand during the Laredo fight, and as a result he had to take a couple weeks off. Meanwhile, said Arthur Suzuki, "all that Johnny has displayed so far is an effective left jab. He is a glutton for punishments. Although aggressive and carrying more dynamite in his fists than Teiken, he lacks the speed of the better bantamweights." But, as he was still young, Suzuki hoped Yasui would improve with time.
Yasui's next fight took place in San Jose on November 28. The opponent was Johnny Pena, but with his still-injured right hand, Yasui had no power and the experienced Filipino won an undisputed ten round decision.
Yasui then took the next several months off, and didn't fight again until February 11, 1934. His opponent was Gene Espinosa, and the Filipino won a ten-round decision. The largely Japanese American crowd booed the decision.
In Hollywood on March 10, Yasui scored a six-round win over Mark Diaz. On May 4, in San Luis Opisbo, he drew with Baby Nationalista. Three weeks later, he knocked out Stanley Sharp in one, and five days after that, he scored another first round knockout over Benny Dupree.
He then earned a shot at Clever Sison in San Jose, but lost, in part to a nasty cut over the left eye. The injury was stitched up and five nights later Yasui lost a four round fight with Al Citrino. Middleweight champion Freddie Steele was the main event fighter on the latter card.
After ten months in California, Yasui decided to return home. "Punched, bruised, and worn," said Honolulu sportswriter Curtis Otani, "the real quality of his ring fighting was never brought out because he was battling against too heavy odds." The Hawaiian promoters recognized this, and as a result, upon returning to Honolulu the Territorial boxing commission only rated him number four in Class 2.
This was a realistic assessment, too, as Yasui had just three more fights left in him. In these, he fought Benigo "Clever" Sison twice, losing once and drawing once. "Yasui put up a game exhibition and battled hard right up to the final gong… but it did him no good when he could not land solidly with it [his punches]" said the Star-Bulletin in April 1935.
His final showing was with Joe Velasco on September 13, 1935. It was not close -- Velasco opened a cut over Yasui's left eye in the fourth and then proceeded to hammer the cut for the next four rounds. Yasui's mother then insisted that he retire from boxing, which he did. His career record was 23 wins (11 by knockout), 4 draws, and 17 losses, one by foul and none by knockout.
For the rest of his working life Johnny Yasui drove a truck for the Oahu Sugar Company at Waipahu. He also remained active in Honolulu amateur boxing. In 1939 a team he coached won the Oahu amateur boxing championships, and in 1978 the local Golden Gloves awarded him lifetime achievement award.
On October 11, 1941 Yasui married Anna Hayden and over the next few years the couple had two daughters. Although racially mixed marriages were still somewhat unusual at the time, everyone in the Yasui family immediately took to the young woman and she to them.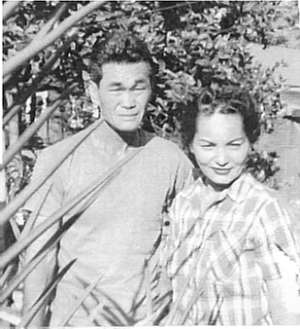 John and Annie Yasui
As a married man, Yasui's favorite recreations included gardening (he was known for orchids and banana trees) and fighting cocks. He also became a more serious churchgoer. The reason was a truck accident that he survived without permanent injury, which in turn made him feel closer to God. And, subsequently believing that he should treat each day as if it were his last, he regularly said to his wife, "Honey, how did I ever deserve a wonderful wife like you?" To which Mrs. Yasui always replied, "Baby, you treat me like a queen. How did I ever deserve such royal treatment?"
One day during the 1990s, Yasui looked into the mirror while shaving and then declared to his wife, "Honey, I look old! My eyebrows are all white! I look like the old people I remember as a boy!"
Following a short illness, John Yasui died at St. Francis West Hospital in Honolulu on January 25, 1997, aged 85. The following week the Hawaii State Legislature issued a commendation honoring him. Said his widow Anna afterwards: "Now I know what people mean when they say that you become famous only after you die."
***
Amateur boxers trained by Johnny Yasui included brothers Eddie, Fred, and Tommy, and his nephews Chester and James.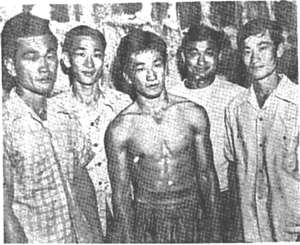 The Yasuis, 1947. Left to right: Johnny, Fred, Chester, Eddie, and Tommy
In 1937 Eddie won the US National Junior bantamweight championship in St. Louis. He then went to Boston for the Nationals, where he fought featherweight, and lost to New Hampshire's Florant Desmarais in the second round of competition. What the fighters from Hawaii remembered most about this trip, however, was the Canadians refusing to allow teammate David Kui Kong Young to passage through Windsor, Ontario because he was of Chinese origin. In 1939 Eddie again made it to the Nationals but this time he lost to Bill Speary, the eventual champion, in the quarterfinals.
Fred boxed for the Waipahu Boxing Club. He fought bantamweight, in 1938 he made it to the AAU Nationals before being eliminated. In 1985, Fred Yasui also became a founding member of the Oahu-based Old-Timers Boxing Club.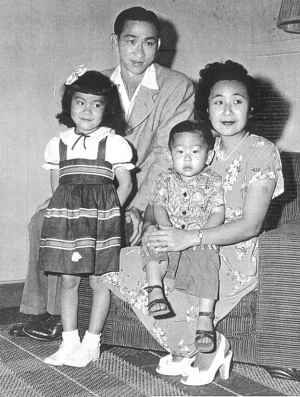 The Fred Yasui family
Tommy lost to future world champion Dado Marino in 1939 and 1940 and so was never a Territorial champion. However, in the summer of 1940 a Japanese newspaper (Yomimuri Shimbun) invited a Territorial boxing team to Japan. The men who sailed to Yokohama on September 11, 1940 were Tommy Yasui, Dado Marino, Lucius Pasion, Yasushi Yasutake, Paul Matsumoto, Kenji Nobori, Mamoru Hirota, and coach "Sad Sam" Ichinose. The team from Hawaii fought in Tokyo, Osaka, and Nagoya, and one of the Japanese Yasui defeated was Motoo Horiguchi, younger brother of the Japanese champion Piston Horiguchi.
Chester was the Territorial AAU flyweight champion in 1947, and made it to the semifinals of the AAU Nationals. He then turned pro, and was still fighting in Honolulu in 1950.
Finally, James was never a Territorial champion, but was nevertheless another popular Hawaiian amateur fighter.


| | | | |
| --- | --- | --- | --- |
| | Johnny Yasui Career Record | | |
| 1929 Dec 30 | Bobby Rodrigo | Schofield Bks, HI | LF2 |
| 1930 Apr 5 | Paul Magtangob | Honolulu | W4 |
| 1930 Sep 26 | P.U. "Kid Aiea" Maltis | Honolulu | KO4 |
| 1930 Oct 24 | Johnny Mendosa | Honolulu | W6 |
| 1930 Nov 29 | "Young" Malicio Diotay | Honolulu | L6 |
| 1930 Dec 5 | P.U. "Kid Aiea" Maltis | Honolulu | W4 |
| 1931 Feb 6 | A. "Kid" Fabonon | Honolulu | KO1 |
| 1931 Apr 4 | B.W. "Freddy Buck" Lam | Honolulu | W4 |
| 1931 Apr 18 | "Kid" Bentura Lucaylucay | Lihue, Kauai | D6 |
| 1931 May 8 | J. "Kid Nero" Nere | Honolulu | W6 |
| 1931 Jul 31 | Joe Ledesma | Honolulu | W4 |
| 1931 Aug 14 | Jose "Little Moro" Bagtong | Honolulu | W6 |
| 1931 Aug 22 | L.B. "Young Pancho Villa" Camposano | Hilo | W6 |
| 1931 Nov 14 | Jose "Little Moro" Bagtong | Wailuku, Maui | TKO6 |
| 1931 Dec 5 | Henry Callejo | Wailuku, Maui | TKO5 |
| 1932 Jan 16 | Bobby Rodrigo | Wailuku, Maui | TKO4 |
| 1932 Jan 30 | Bobby Rodrigo | Lahaina, Maui | KO3 |
| 1932 Feb 20 | "Young" Cornelio Corpus | Wailuku, Maui | W8 |
| 1932 Mar 12 | Roberto "Little Dempsey" Hilado | Wailuku, Maui | W6 |
| 1932 Apr 2 | Joseph "Midget Wolgast" Loscalzo | Schofield Bks, HI | L8 |
| 1932 May 14 | Eulogio "Little Pancho" Tingson | Wailuku, Maui | L8 |
| 1932 Jun 18 | Roberto "Little Dempsey" Hilado | Wailuku, Maui | L8 |
| 1932 Aug 26 | Roberto "Little Dempsey" Hilado | Honolulu | L8 |
| 1932 Dec 10 | Cris Peneda | Wailuku, Maui | L8 |
| 1933 Feb 2 | Benigo "Clever" Sison | Tokyo | L |
| 1933 Feb | Hisashi "Q." Kimura | Osaka? | D8 |
| 1933 Feb | Kaneo Nakamura | Tokyo | W8 |
| 1933 Mar 3 | Rush Mayo | Tokyo | KO3 |
| 1933 Mar 3 | Rush Mayo | Tokyo | TKO6 |
| 1933 Jun 30 | M. T. "Syd Torres" Panaguiton | Honolulu | KO6 |
| 1933 Aug 4 | Diosdado "Speedy Dado" Posadas | Honolulu | L10 |
| 1933 Oct 13 | Fernando "Young Tommy" Opao | San Francisco | L10 |
| 1933 Nov | Chato Laredo | Los Angeles | L6 |
| 1933 Nov 29 | Johnny Pena | San Jose | L10 |
| 1934 Feb 4 | Gene Espinosa | Watsonville | L10 |
| 1934 Mar 9 | Mark Diaz | Hollywood | W6 |
| 1934 May 4 | Baby Nationalista | San Luis Opisbo | D6 |
| 1934 May 24 | Stanley Sharp | Sacramento | KO1 |
| 1934 May 29 | Y.G. "Benny" Dupree | San Jose | KO1 |
| 1934 Jun 5 | Benigo "Clever" Sison | San Jose | L10 |
| 1934 Jun 8 | Al Citrino | San Francisco | L4 |
| 1935 Apr 25 | Benigo "Clever" Sison | Honolulu | L8 |
| 1935 Aug 10 | Benigo "Clever" Sison | Wailuku, Maui | D8 |
| 1935 Sep 13 | P. "Joe" Velasco | Honolulu | L8 |