InYo: Journal of Alternative Perspectives
Sept
2006

By Joseph R. Svinth
Copyright © Joseph R. Svinth 2006. All rights reserved.
From Judo, 1916, Volume 5, pp. 85-86.
Japanese-language images provided by Alexey Gorbylev. English summary by Ansho "Mas" Uchima. Copyright © EJMAS 2006. All rights reserved.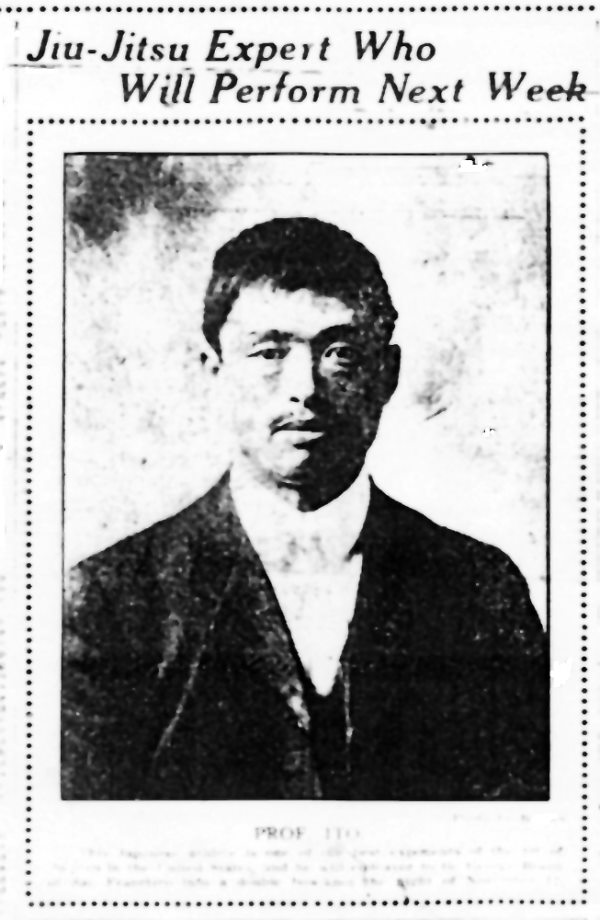 Tokugoro Ito, from the Seattle Post-Intelligencer, November 6, 1909. Photo by Rogers.
A person has questioned the use of Kodokan judo during competitions against American boxers and/or wrestlers. The questioner brought up the recent match between Tokugoro Ito, a fifth degree judoist, and the American professional wrestler Ad Santel. [Ed. Note: This match took place in San Francisco on February 5, 1916.] The questioner said that Mr. Ito's defeat during such mixed matches reflected negatively on Kodokan judo. To prevent this, the questioner recommended the prohibition of such matches.
The Kodokan replied that it permits mixed bouts with boxers and wrestlers for research purposes, but prohibits such bouts when they are employed for personal monetary gain. Regarding this match, the Kodokan noted that Mr. Ito had been away from Japan for number of years, and the lack of opportunity to train with stronger opponents may have contributed to his lack of judo ability. In addition, his fifth degree judo rank did not mean that his knowledge represented the ultimate in judo technique. In fact, fifth degree was the mid-point in ranking between first to tenth degrees. Therefore, the Kodokan concluded that Mr. Ito's loss did not reflect negatively on the efficacy of judo techniques, but instead on the poor showing of Mr. Ito.
Editor's note: Although there were theoretically ten grades in Kodokan judo, the first promotion to 10-dan was Yoshiaki Yamashita's posthumous promotion in October 1935. In 1911, Kodokan had two 7-dan, three 6-dan, six 5-dan, thirty 4-dan, 120 3-dan, 300 2-dan, and 750 1-dan. Source: A report prepared by the Kodokan's director, Sakujiro Yokoyama, and cited by Paul Nurse in an unpublished manuscript of his article, "The Beginnings of Kodokan Judo: 1882-1938".
As for Santel (1887-1966), although Japanese sources sometimes describe him as a giant, he only stood about 5'9", and his best weight was around 175-180 pounds. And, as the following table shows, he normally did well against judoka.
| | | | |
| --- | --- | --- | --- |
| Opponent | Date | Location | Result |
| Senryuken Noguchi | November 30, 1915 | San Francisco | Win for Santel |
| Tokugoro Ito | February 5, 1916 | San Francisco | Win for Santel |
| Tokugoro Ito | June 10, 1916 | San Francisco | Win for Ito |
| Taro Miyake | October 20, 1917 | Seattle | Win for Santel |
| Daisuke Sakai | November 2, 1917 | Seattle | Win for Santel |
| Reijiro Nagata | March 5, 1921 | Tokyo | Draw |
| Hikoo Shoji | March 6, 1921 | Tokyo | Draw |
| Hitoshi Shimizu | March 1921 | Nagoya | Win for Santel |
| Tsutao Higami | July 4, 1925 | Hilo | Draw |
| Setsuzo Ota | January 27, 1926 | Los Angeles | Draw |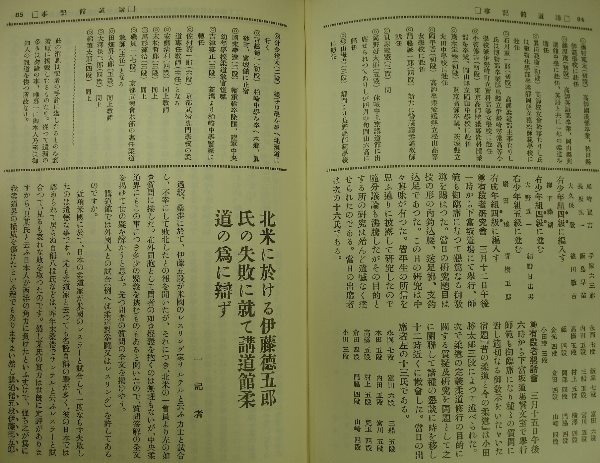 Ito in Judo 1916 pp 84 and 85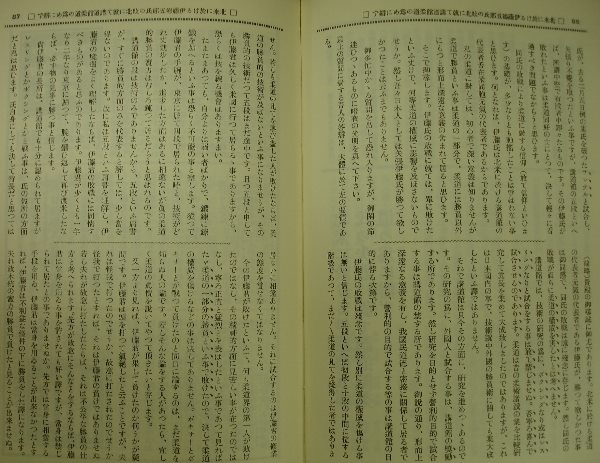 Ito in Judo 1916 pp 86 and 87

---

Our Sponsor, SDKsupplies